There's a rule in the haunt world that you should never fall out of character if there is anyone even remotely around you. You don't reach for your cell phone, no drinking a bottle of Pepsi at the front of your line- if it's something that would pull a guest out of the mindset that they are walking among demons, monsters and ghouls then it's a no-no.
That same rule absolutely must be applied to horror films – whether it's terrible acting, a weak script or crummy scenery, the worst feeling in the world is getting pulled out of the moment and being reminded that you are being tricked into believing what you are seeing. The biggest infraction of all-time in the world of terror is bad special effects. More specifically, bad CGI.
A number of films have fallen victim to shoddy CGI work and it always makes me wonder- why not just use the resources you shoveled into whatever program you used to create the abomination we see on screen and actually employ a special effects team? Ten times out of ten, a practical effect trumps a computer-generated one. Personally, I'd much rather see a zipper on the back of the monster than a clearly fake image pasted against a green screen.
In the good old days of Hollywood horror, CGI wasn't even a fever dream of the likes of Jack Pierce and Lon Chaney. They put in the time to create creatures and memories that will be cherished forever in the horror world. So today, in honor of the lords of latex, the titans of application, we salute six names synonymous with special effects.
---
Jack Pierce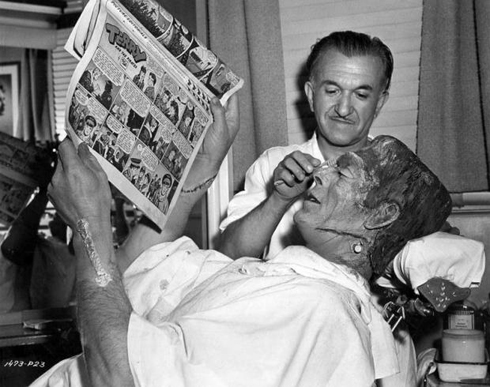 As the head of Universal's make-up department, just about everyone in the free world is familiar with Pierce's work. From Frankenstein to The Wolf Man, Pierce worked laboriously to make sure his creatures looked just right. It took Pierce four hours a day to apply Boris Karloff's make-up for Frankenstein.
Any man who created the visuals that have literally always been synonymous with the biggest icons in horror film history deserves his name atop any list when it comes to make-up artists.
---
Lon Chaney
"The Man of a Thousand Faces" lived up to his moniker, often doing his own make-up. He credited the skill to his years working as a stage actor. His most incredible transformation takes place in 1920's The Penalty, in which Chaney plays a gangster with both legs amputated. The stories of the filming of this film are cringe-worthy. Chaney would hop down from chairs, onto his knee caps, and walk across the floor on his knees, thus forcing Chaney to withstand some pretty serious physical pain. Of course, Chaney didn't stop there as he would also go on to steal the show in The Hunchback of Notre Dame and The Phantom of the Opera.
---
Dick Smith

The man behind the look of arguably the scariest movie of all time, Smith is practical effects royalty in the horror world.
A well-established effects guru by the time he stepped foot on the set of The Exorcist thanks to his work on Little Big Man and The Godfather, it was Smith's incredible transformation of a young teen girl into a vicious seed from Hell that earned him global recognition for his work. Smith not only was the best makeup artist in the business, but he also led the way on a number of inventive effects- including everyone's favorite head-spinning scare.
Smith went on to dedicate a big part of his later life teaching and mentoring young artists. To this day, Smith may be the most highly regarded effects maestro in the history of film.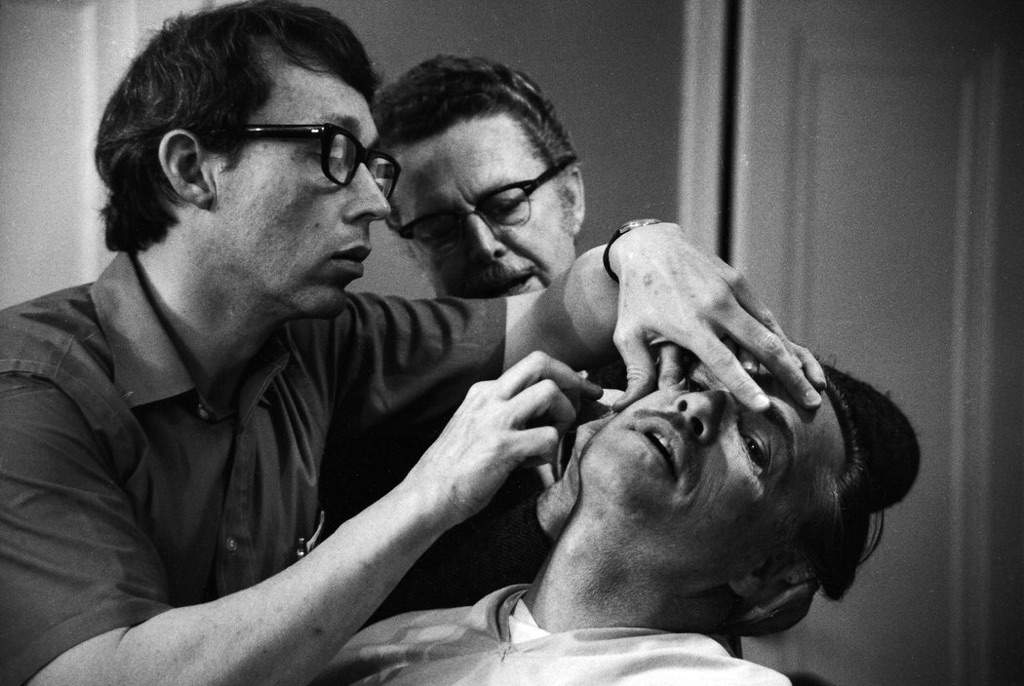 ---
Rick Baker
Baker was an assistant to makeup effects legend Dick Smith on The Exorcist. He transformed a man into a wolf before our very eyes in An American Werewolf in London. Star Wars, King Kong (1976), Videodrome and Michael Jackson's Thriller music video are just a very few notches on Baker's career belt as his career nears its sixth decade. His work on American Werewolf..is widely considered some of the best horror effects of all time, and for good reason. Baker won the first Academy Award ever given for Best Makeup thanks to the amazing work.
---
Rob Bottin
The protege of Mr. Baker, who of course learned the ropes from Mr. Smith, Bottin began his career in special effects at the age of 14. Baker hired him on after being sent a portfolio of work from the young Bottin and the rest is history. Much like Baker, Bottin earned a claim to fame with a mesmerizing man-to-wolf transformation (his in The Howling) and contributed to the Star Wars effects, even acting as the tallest band member in the Cantina scene!
Bottin's name was cemented in gold for his work on John Carpenter's The Thing and he only continued earning accolades for his work on Ridley Scott's Legend as well as Total Recall. Still young at 60 years of age, Bottin has slowed down over the last two decades but his resume speaks for itself in a big way.
---
Tom Savini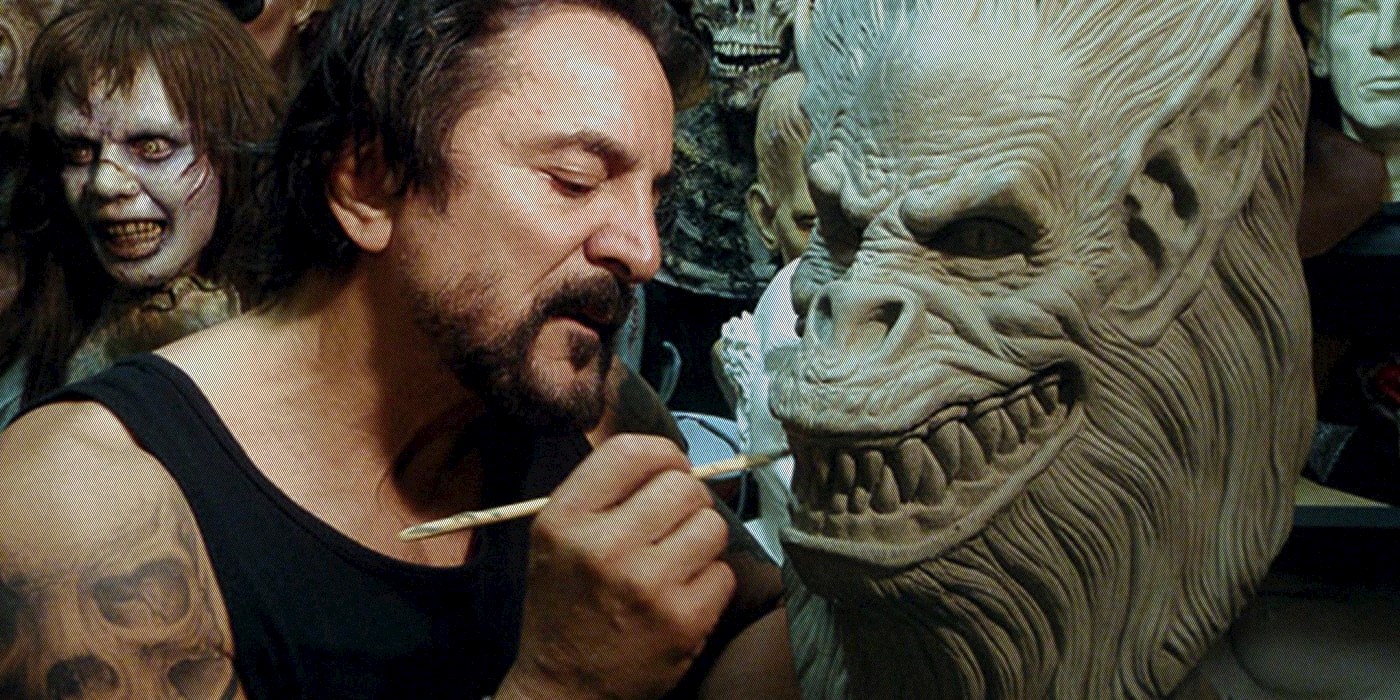 Perhaps the face of special effects, Savini's personality is as big as the list of his career achievements. A combat photographer during the Vietnam War, Savini is truly the only man in the business who knows exactly how things are supposed to look.
Savini's career began working alongside George A. Romero and he also earned a sparkling reputation as the "sultan of splatter" for his work on Maniac and Friday the 13th.
Still going strong, Savini has a practical effects school in Pennsylvania that he is extremely hands-on with and has also published a number of books on the art of creating special effects.
---
Greg Nicotero
Rising from under the wings of Romero and Savini, Nicotero learned on the set of Romero's Day of the Dead. In 1988, Nicotero created KNB effects and some thirty years later, the effects group is still the leading name in practical effects for film and television.
Nicotero has provided visual scares for a mountain of films, including Predator, Evil Dead II, Wes Craven's New Nightmare and Thirteen Ghosts. His stunning eye for zombie talent has proven to be a career jackpot in his fourth decade in the business. Beyond effects, Nicotero is also a producer and director for The Walking Dead.