Welcome to Mangled Matters' Horror Movie Marathon 2019. This year features a marathon of the best the genre has to offer, including a few surprises along the way. We're selling booze, food and all the horror your heart can handle!
You pull up to the drive-in, significant other in tow and a book bag of snacks and drinks resting behind the driver's seat. There are still plenty of spots available and you rumble into a spot right in the middle of the sixth row of vehicles- close enough to have the screen take over your entire windshield but far enough back where you aren't straining your neck to watch the fright flicks.
It's fifteen minutes to showtime and the excitement in the air is crackling. Folks are dashing between vehicles, dressed in their Halloween best and when the giant screen blinks to life to signal the five minute warning, the audience erupts in a raucous howl.
Six films, twelve hours. Let's do this.
---
8:00pm-9:35pm: A Nightmare on Elm Street (91 minutes)
You can't go wrong with the genre's ultimate wise-cracking dream snatcher to kick things off. The Wes Craven classic should be on everyone's Must Watch list during the month of October. With the perfect amount of levity in between horrific scares, a stroll down Elm Street is sure to get everyone in the mood.
---
9:45pm-11:10pm: Evil Dead (85 minutes)
You can't spell "creepy" without this all-time great. Many people will argue that the sequel is the superior horror film, but I'm not many people. From the stomach-churning pencil attack to the dizzying and unnerving POV dash through the woods, Sam Raimi's cult classic brings the goods from start to finish.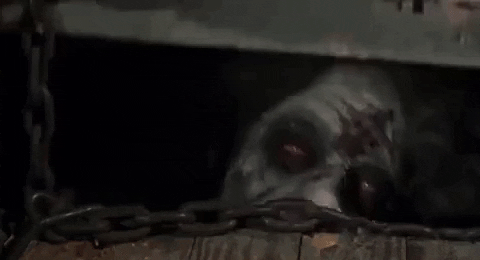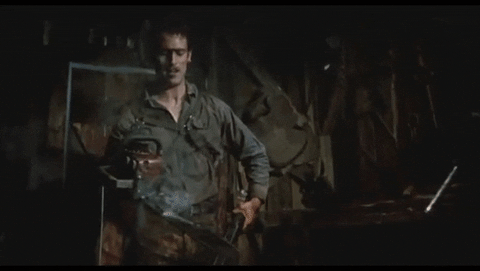 ---
12:00am-1:35am: Halloween (91 minutes)
Prior to the start of the ultimate Halloween film, we have our first extended rest room break. On the screen, you'll find music videos and bloopers from your favorite horror films. There's a raffle that's announced, with tickets selling for ten bucks each. The grand prize is a Michael Myers mask signed by John Carpenter!
Of course, this all leads to the most iconic horror film of all time, named for the holiday in which we all worship. If you aren't ringing in Halloween night with a showing of this one, you just aren't doing Halloween right and I'm gonna have to ask for your Scare Card immediately.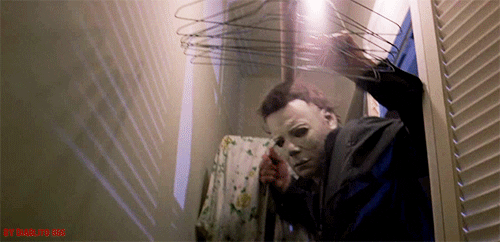 ---
2:00am- 3:45am: Slither (95 minutes)
The newest film on the list, I can't help but chuckle at the thought of this indie gross-out pounding through the drive-in speakers during the witching hour. James Gunn's disgusting alien invasion tale has the gnarly effects, hysterical comedic relief and perfect atmosphere to own this spot.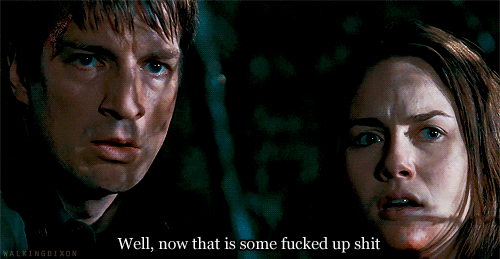 ---
3:50am-5:50am: Creepshow (120 minutes)
The fact that we've made it to nearly four a.m. without a Stephen King appearance is somewhat surprising. Really, though, this is the only King-based film worthy of such a marathon. Directed by George A. Romero and starring a laundry list of beloved stars, Creepshow has a little something for everyone thanks to its assortment of shock installments.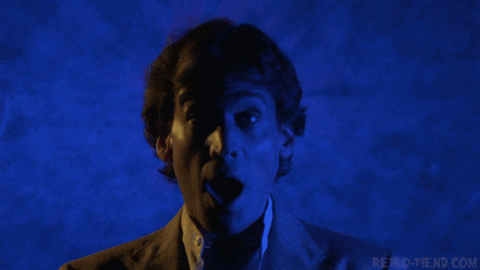 ---
6:15am-7:59am: Braindead/Dead Alive (104 minutes)
We take a 25-minute break before we finish off the marathon with Peter Jackson's legendary zombie gore celebration. Coffee, donuts and Bloody Marys are available at the concession stand. The grill is still sizzling, too. The raffle winners are announced- heaps of creepy goodies, including that Michael Myers mask, are awarded. Bleary-eyed horror fanatics settle in for the grand finale of this event and they are not disappointed.
This film deserves the final spot on this marathon list for many reasons but none more incredibly delicious than the greatest zombie kill-off ever. You don't bring a knife to a gun show but you can definitely bring a lawnmower to a zombie attack.