For many, he was one of our first introductions to the horror genre. A perfect mix of cool, sexual charisma and unnerving evil, Bela Lugosi's portrayal of Dracula will forever live in Hollywood lore. The man who came from nothing to become horror royalty was so much more than the caped vampire.
On this, his 137th birthday, Mangled Matters shows some love to an original horror icon. Ladies and gentlemen, Mr. Bela Lugosi.
---
Shrouded in mystery… Much like the famed blood-sucker he played, Lugosi himself preferred to keep his private life, especially his younger years, to himself. In an interview, Lugosi once said, "for purposes of simplification, I've always thought it better to tell (lies) about the early years of my life". Born in Hungary and having dropped out of school at the age of twelve, Lugosi's acting career started when he was nineteen years old.
---
A star is born… Lugosi emigrated to America in in 1920, arriving in New Orleans and working his way to New York as a laborer before joining the theater scene in New York. Without knowing hardly any English, Lugosi made his Broadway debut in 1922.
In 1927, Bela was contacted to play Count Dracula for a Broadway rendition of the famed novel and four years later, he'd go on to give the performance of a lifetime.
---
Taking things seriously… Some on the set of Dracula, including David Manners (who played John Harker), stated that the vibes on set were dysfunctional and less than professional at times, to say the least. Many of the cast and crew were forced to cut corners for one reason or another but not Bela. Never Bela. He took the role incredibly seriously, insisting on staying in costume throughout the day's shoot and muttering "I am Dracula" to himself when not in front of the camera.
---
A monopoly on the monster game… After the enormous success of Dracula, Lugosi was the go-to for just about every horror film role making the rounds in Hollywood. When Universal approached the actor to play the monster lead in their adaptation of Frankenstein, Lugosi had fame on his side. A role with hardly any words and a few inches of makeup across his entire face wasn't what Lugosi was interested in. Unfortunately, that would be a role of a lifetime, too, and Lugosi's loss was Boris Karloff's gain.
Lugosi would play Dr. Frankenstein's monster in the 1943 film Frankenstein Meets the Wolf Man.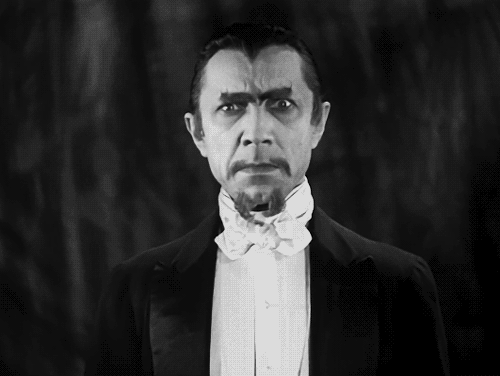 ---
Not just a one-trick pony… If you only know Lugosi from his work under the cape, you are truly depriving yourself of some fantastic horror performances. Bela shines in such terror films as Murders in the Rue Morgue, The Raven and the best of the bunch, 1932's White Zombie.
Lugosi and Karloff would team up for a number of fright flicks beyound The Raven, including The Black Cat and Son of Frankenstein.
---
Dracula until the end… With the monumental fame that came with his role as Dracula came career-stunting typecasting, a deep resentment from Mr. Lugosi but also a role that is synonymous with horror nearly 100 years after its release. Lugosi never had anything but love for his fans, though, and knew how special the role was to them and himself. Bela Lugosi was buried in his Dracula cape, by his family, following his death of a heart attack on August 16, 1956.
---