It can be hard getting the household together, in one room, for a movie night these days. It's especially difficult when there are different age ranges and interests clashing.
There should be a national mandate that every household watch at least one Halloween-inspired film each week during the month of October and the easiest way to do that is to ensure that the film being shown will keep everyone entertained for the run-time. No simple task.
Today, we take a look at a handful of films that are just spooky and weird enough but also mindful of the kiddies' ears and eyes to keep the whole family entertained! The goal with this collection is to keep the entire family smiling, hiding behind a pillow a little and keeping the popcorn bowl moving.
This list of lucky 13 films especially goes out to my two favorite young horror fans- my niece Lucy and the dude who refers to me as "Uncle Justin", Dominic. In speaking with both of these spook-fans, I've decided to omit some of the more obvious choices as most families have already seen Frankenweenie, Hotel Transylvania and Gremlins. Have a great holiday season, kiddos!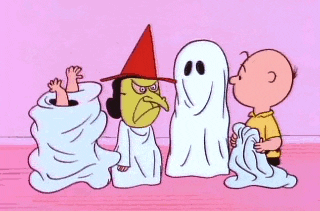 ---
ParaNorman (2012)
One of my favorite family films of all-time, this one has it all: captivating animation, an all-inclusive cast of characters, a theme of tolerance and acceptance and some hilarious moments (most including flatulence and the voice of John Goodman). The story of a young boy who can see the dead is full of heart. Norman must get to the bottom of a truly dark evil that may not be what it seems and manage to keep from losing his mind in the process. I couldn't recommend a Halloween-y film more.
---
The Witches (1990)
A duo of youngsters learn that witches live among them. This doesn't go over too well with the supernatural females. Soon, the kids are forced to face off against the coven. Be warned- this one is the creepiest on the list (particularly one scene where the witches finally reveal themselves) and may force a few youngsters to seek refuge in their parents' bed after viewing. Be sure to allow time for some cartoon viewing afterward.
---
Goosebumps (2015)
Based on the beloved book series by R.L. Stine and starring Jack Black, the film absorbs all of the nostalgia of the books and allows for a roller-coaster ride of family-friendly spookiness. Heavy on laughs and light on jump scares, this one covers both bases nicely. You get monsters and haunted books working side-by-side with Black's antics and a sweet little love story.
---
The House with a Clock in Its Walls (2018)
You can never go wrong with Jack Black. When a boy goes to live with his uncle in a mansion that has an odd ticking sound coming from the foundation, it doesn't take long for the magical shenanigans to begin. Of course, it's not all fun and games as a terrible curse of witches and the dead soon threatens the world. It's up to Lewis, his uncle and Mrs. Zimmerman to make things right again.
---
Attack of the Killer Tomatoes (1978)
Not much in terms of a synopsis here- the title says it all. Giant vegetables are hungry for humans. It doesn't get any more campy and eye-rolling goofier than this one. This one should provide for plenty of audience interaction with laughs, commentary and maybe even some popcorn thrown at the screen.
---
Super 8 (2011)
A group of young teens are making a zombie movie when they happen to capture a terrible train accident on their Super-8 camera. Being a Steven Spielberg-produced, J.J. Abrams-directed film, it should come as no surprise that things aren't as they appear. Soon, our protagonists are forced to deal with something out of this world. Think E.T. meets Stranger Things with this one. It's truly a must-see.
---
Horror of Dracula (1958) 
Christopher Lee is the all-time best Dracula. There, I said it. Everyone knows the basic story of the legendary vampire, but Hammer Films puts a more colorful, eerie and atmospheric touch to the story. Lee and Peter Cushing are horror icons and they both ace their roles in this one.
---
The Skeleton Key (2005)
A nurse decides it's time for a life-changing move and she gets the opportunity to leave New York and head to New Orleans. There, she becomes the hospice nurse for an elderly couple who live in a sprawling mansion. Of course, there's plenty of room within the walls of the home to store all sort of secrets and heebie-jeebies. Regardless of rating (this one is PG-13), this always makes my list of Must Watch flicks, especially during the Halloween season.
---
A Quiet Place (2018) 
Rated PG-13, you'll be hard-pressed to find a scarier film than this one. You only see a very little bit of violence during the film and almost everything happens off-screen. But it's the silence that gets you. The deafening quiet envelopes you and you're left holding your breath as this family of four (soon to be five) navigates a world that has been attacked by aliens of the predatory kind.
---
Beetlejuice (1988)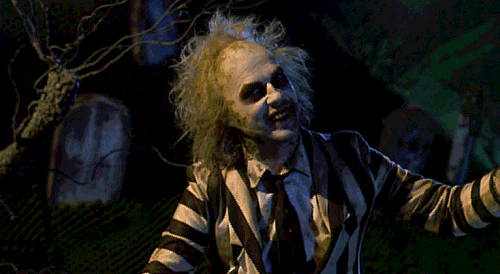 I will never not include this one. You can watch the movie 100 times in 100 days and I'll still suggest you watch it one more time. Everyone's favorite bio-exorcist, good ol' Beetlejuice is the definition of Halloween incarnate. When a couple suddenly die, they are left to fight for some sort of normalcy in their lives without much help- except for a particular book, a good-hearted teenager and, of course, Beetlejuice.
---
Creature from the Black Lagoon (1954)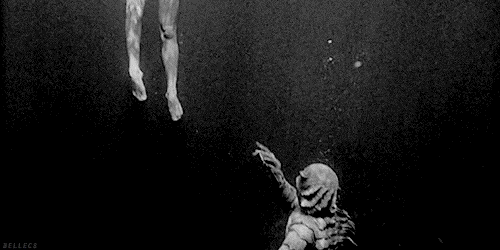 Let's wrap up this list with another personal favorite of mine. Of course, it also is one of the most acclaimed and important horror films ever- and for good reason. The chilling score, the amazing costume of the Creature and some of the best choreographed scenes between beast and damsel in distress make this a sure-fire winner.
There you have it, folks! Happy viewing!