It's that time of year again. When our favorite holiday has come and gone, our beloved Halloween aisles transformed into Christmas rows before the stores open on November 1st.
If you're lucky, you can still find Halloween candy and decorations reduced to near free prices but odds are the clearance racks have been picked through three or four times over by now. Simply put, it's the saddest part of the holiday year for many of us. But hey, the good news is we are only 361 days away from next Halloween!
Today, I present to you a fun little Halloween hangover piece- for those of us who simply don't want to stop talking, reading or writing about the best holiday of the calendar year. I had the privilege of chatting with a group of ten fans of the weird, macabre and terrifying to bring you the first of a three part round table discussion.
Grab yourself some fun-size candy, put on your favorite Halloween music and let's get creepy..
---
WHAT DOES HALLOWEEN MEAN TO YOU?
Kevin Spencer, artist: Halloween was always a time when I felt like I belonged. Being into Horror and Science Fiction as a kid, I always felt like an outsider. During the Halloween season it felt like I could be comfortable being myself.
Cina Pelayo, author: I had a really great childhood and Halloween was a big part of that childhood. I lived on that kind of block where all of the kids knew each other. We would play outside and curfew was when the street lights came on. Once those street lights came on, you went inside – except for Halloween. Halloween on my block was great growing up. Everyone trick or treated. All of the houses on the block participated, dressing up their front lawns and passing out candy. Halloween has been important to me since I was a child. It means celebrating the season. Celebrating life and death. Celebrating superstition and tradition.
Jason Thorson, Editor-in-Chief of Ravenous Monster: It's synonomous with fun.  I love everything about it.  And I feel the same in my 40s as I did when I was a tiny child.  I love the weather, the trees, the cool air, the smells.  I named my daughter Autumn!  The way Halloween plugs directly in to so many of the arts also makes it a very natural fit for me.  There are several things I associate with anxiety at this time of year as well, like school starting, for example.  I think the fact that Halloween happens when it does is the only reason I was able to cope with some of that childhood/adolescent stress.
Steve Mezo, Owner, Storage Unit of Terror/ monster maker: It's my favorite time for a lot of my favorite childhood memories. I love the weather, food, decorations, movies , TV Shows  and haunts that makes it a great time to be a Monster Kid at any age.
Karen Lam, filmmaker: A time to celebrate all the dark things, preferable in costume.
Chris Kosarich, author: Well, I have a meme I made using the iconic graphic from the original Halloween film poster that says, To Us Horror Freaks…Halloween Is Our Christmas! That pretty much sums it up, doesn't it?
Michelle Garza/Melissa Lason, The Sisters of Slaughter, authors and illustrator: Halloween to us was always extra special because we live in Arizona and the summers are brutal so when fall arrived and chased away the long, hot days we rejoiced in the smell in the air and the freedom to play outside all day. It is our favorite holiday because we love making costumes and treats, telling ghost stories and having campfires. Halloween was always a reawakening for our spirits and still is.
Maude Michaud, filmmaker: Halloween has always been my favorite time of the year. As a kid, I was really into spooky things and entertainment. It was the one time of the year when it was normal to see things like spider webs, ghosts, spiders, monsters and creepy imagery everywhere which made me so happy and it made me feel normal for a few weeks. It also coincided with my favorite time of the year. Growing up in Canada, fall usually equals gorgeous colors, especially with all the trees we have, apple picking, cozy time at home, baked treats like apple pie, apple crumbles, hot cider, and so on. So Halloween has always been the cherry on top of the sundae and the perfect way to conclude this wonderful season!
Gwendolyn Kiste, author: The word that immediately comes to mind is home. Halloween feels like home to me. It's ghoulish and creepy to be sure, but it's also so nostalgic and fun. I love fall so much, and I love everything that goes with it: colder weather, dressing up in costume, gorging on candy. But beyond all of that, there's a strange kind of safety and comfort in it. When I was young, it truly seemed like the world was right and good on Halloween. Even now, I try to remind myself of that feeling, because there's nothing quite like an October well spent.
Julie Anne Philputt: A time when I can be surrounded by, and celebrate many of the things I love. It's one big season of my interests.
Chris Larsen: I'm a horror guy. Some people don't understand it. Some people don't like it. And that's fine. But everybody likes it a little when October rolls around. It's like St. Patrick's Day–everybody's a little bit Irish. Around where I grew up, Halloween's also the last hurrah before it gets wintry. It's the last holiday you can enjoy outside without layering the down.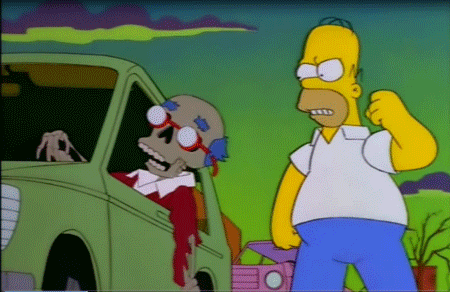 ---
WHY DO YOU THINK HALLOWEEN IS SUCH A BIG AND BELOVED DEAL HERE IN NORTH AMERICA?
Kevin Spencer: Fantasy, escapism. It's a night where it's OK to embrace a side of yourself that you might not be comfortable putting out there day-to-day.
Jason Thorson: Originally, it was probably a byproduct of the huge boom in Irish immigration during the mid-nineteenth century into the early twentieth century.  In other words, it's a relatively new holiday and it kind of manifested all at once.  But more recently, pop-culture, consumerism, and the fact that it is legitimately one of the best things we do as Americans probably has a lot to do with it.
Gwendolyn Kiste: It's just so much fun for one! That's a huge part of it. But I think it's something deeper too. We're all drawn toward the darkness and the macabre in one way or another. It's probably that perennial fear of death that does it to us. Halloween provides a safe avenue to explore it. We can face our fears of what lies in the dark or what lies beyond this life, and then we can live to tell the tale. In an odd way, through delving into horror with such ceremony—colorful costumes, tons of candy, plenty of other Halloween revelry—it can give us hope that the more sinister things in the universe aren't as bad or as insurmountable as we fear they are. Again, it keeps us going, and that's certainly valuable, especially in dark times such as right now.
Cina Pelayo: For me, Christmas sucks. Look, as a kid it was great. People bought you toys! I'm an adult now. What do I get? Socks? Maybe a sweater. Honestly, I don't want anything. I don't need any more stuff. Christmas is this consumer celebration where we buy stuff. We rally around things. We rush to stores to make purchases we don't need. We max our credit cards to buy other's presents to maybe show off, or not. Whatever, but I don't celebrate "Christmas." I try to celebrate the day more as Yule or Solstice where we celebrate the season with colorful decorations and food and just reflect on our happiness as a family. We still buy the kids toys, but my husband and I refrain from getting each other anything that costs more than $20 or so. Most people however don't do that.
I think Halloween doesn't bring the stress that Christmas does. Look, I don't have to visit my annoying family. I don't have to sit through a miserable family party or family dinner. I can watch scary movies, eat popcorn and candy, meet the neighbors, pass out treats to the neighborhood kids. I love it. I think this is why other people love Halloween too. It's a fun day that we can celebrate and it doesn't have the trappings of consumerism attached to it. There's something mystical and fantastical about Halloween and who doesn't love magic and mystery? Who doesn't love the possibility that there's some veil being lifted that day and that the dead are with us?
Chris Larsen: Merchandising!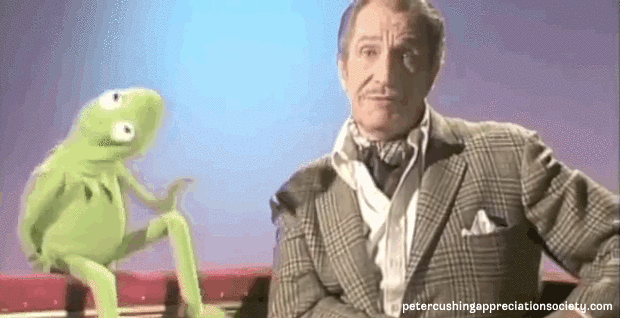 ---
WHAT IS YOUR FAVORITE HALLOWEEN TV SPECIAL?
Julie Anne Philputt: Dr.Paul Bearer on channel 44. He was a hometown hero, and I watched him every Saturday as he did his show, which is where I saw most of my first horror films. His creature feature hosting is one of my favorite memories growing up. It was an escape, and part of who I am today.
Chris Larsen: I don't remember the first time I saw it, but Mad Monster Party has to be at or near the top of the list. It was made by the same people and in the same style as the stop-motion Rudolph the Red Nosed Reindeer. I grew up at a time when you never saw kids' shows or cartoons in prime-time, and when I saw a stop-motion special on TV, it was like Saturday morning at night. Mad Monster Party isn't as good as some of the Rankin-Bass Christmas classics, but it's got Boris Karloff in it, and that's got to count for something.
Gwendolyn Kiste: The Garfield Halloween Special with the ghostly pirate ship was a huge favorite for me. I probably watched that one a dozen times every year as a kid. I'm also a big fan of the Disney cartoon version of The Legend of Sleepy Hollow. Although Disney has butchered a slew of fairy tales over the years, they managed to completely capture the spirit of Washington Irving's original story. It's a wonderfully animated and perfectly creepy little cartoon, and one I still watch each October to this day.
Michelle Garza/Melissa Lason: Our favorite Halloween tv special is The Simpsons' Treehouse of Horror episodes and It's The Great Pumpkin, Charlie Brown.
Chris Kosarich: Hands down, It's The Great Pumpkin, Charlie Brown.
Karen Lam: I think The Simpsons' Halloween specials were always the best.  Bart's version of The Raven ranks highly on my all-time favourites list.
Steve Mezo: Without a doubt the Paul Lynde Halloween Special. I've always loved him and he had Witchiepoo, The Wicked Witch of The West, Pinky Tuscadero, Florence Henderson , Tim Conway Donnie and Marie, Billy Barty and KISS on it. The only thing that could have made it any better is if they had Lee Majors and Mason Reese on it too along with The Partridge Family.
Jason Thorson: It's The Great Pumpkin, Charlie Brown is still a staple at this time of year.  Roseanne and The Simpsons' Halloween episodes were always top-notch.  I also liked the America's Scariest Haunted Attractions series that would come out every October on the Travel Channel about 10 years ago.
Kevin Spencer: The Simpsons' Treehouse of Horror – even when The Simpsons started to fall off for me, the Halloween episodes always delivered. They used a lot of classic horror references and nods and I always appreciated that. Those episodes in particular were always very smartly written.