On this night, fifty-nine years ago, a television series premiered that was like no other. While there had been mystery and weird series before it, this one was different. This one had heart. This one had smarts. This one had a man by the name of Rod Serling.
The Twilight Zone debuted on October 2, 1959 at a time that you'd think would be vastly different from our current state as a nation. Unfortunately, that is not the case. Thus, the series' core themes of racism, political strife, equality and censorship still resonate in 2018. Serling approached these topics with a kind heart and a sharp pen, weaving the macabre and weird with a moral compass and a gentle reminder to treat each other well. The episodes were chilling, thought-provoking and downright iconic. The series has been discussed, duplicated, spoofed and taught in college courses. The imagery of the greatest television series of all time has been immortalized in merchandise, literature, art and film.
When The Twilight Zone first opened its portal to the outside world, the reviews were glowing and audiences were buzzing. This was must-see television. Even at the time, it was hailed as "the best that has ever been accomplished in half-hour filmed television" and it's awfully hard to argue that statement more than half a century later.
---
"Being like everybody is the same as being nobody."
~ Rod Serling
---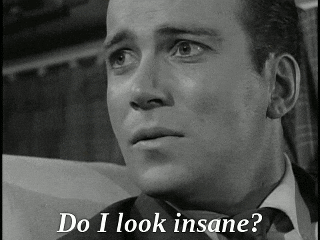 It's easy enough to say you want to give the nation a scare and come up with a new and unique fright show. Serling was able to do that with his eyes closed. What truly set this show apart from the rest was the team behind the scenes. Led by Serling, the emphasis was always about the writing and the heart within the characters. The easiest way to accomplish that was to put together a solid writing staff. Serling decided to hire the Mount Rushmore of science and speculative fiction, a who's who of literary geniuses. Charles Beaumont, George Clayton Johnson, Ray Bradbury, Earl Hamner, Jr., Richard Matheson and Jerry Sohl all were riding the same wavelengths as Serling and that created one incredible five-year run of story-telling.
If it wasn't the writing that hooked you, perhaps it was the all-star cast of characters, both veterans of the screen and young up-and-comers. From five-year-old Ron Howard to an elderly Buster Keaton, there was a little bit of everything on the cast lists. Carol Burnett, Robert Redford, Julie Newmar, Dennis Hopper, Burt Reynolds, Leonard Nimoy, Robert Duvall, Cloris Leachman and George Takei all took turns in the fifth dimension, as did comedic legends Mickey Rooney and Don Rickles. Of course, who could forget William Shatner's two visits to The Twilight Zone either?
---
If you've never seen an episode of the groundbreaking show, there are literally dozens of suggestions you'd hear from TZ fanatics as to which one you should watch first. Whether aliens, creepy kids, ventriloquist dummies, the apocalypse or The Devil himself is your thing, there's an episode for you. Since you're reading this piece, I imagine you at least kind of want to know what I think, so I'll give you five episode titles. Check them out immediately, in no particular order. I'm refraining from any plot summaries or spoiler alerts so you go in with as blank a slate as possible. Don't spoil it for yourself! Just watch these episodes as soon as possible.
---
The Masks (season 5, episode 25)
The Howling Man (season 2, episode 5)
The Monsters are due on Maple Street (season 1, episode 22)
It's a Good Life (season 3, episode 8)
Eye of the Beholder (season 2, episode 6)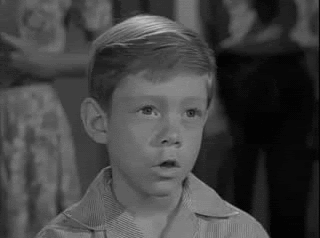 ---
A show like The Twilight Zone is an important study in not only the history of television, but the history of this country as well.
The Twilight Zone trained a microscope on subject matter that was deemed too touchy for most television shows at the time, raising awareness for tolerance and enlightening audiences each week.
With many of these same tensions rising to uncomfortable levels (to say the least) in this day and age, it's become imperative that the social conscience for morality and tolerance is provided a platform to slide these topics under the microscope one more time.
So it only makes sense that The Twilight Zone is being reborn in 2019, hosted and narrated by this generation's Mr. Serling, Jordan Peele (Get Out). Peele will also be an executive producer on the revival and serve as a collaborator on the premiere episode.
The show will be available on CBS All Access.
---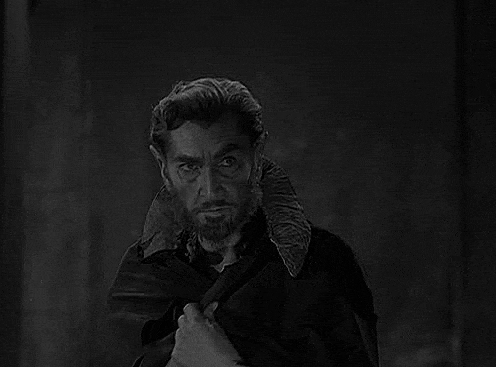 ---
While today is The Twilight Zone's birthday, that doesn't mean the celebration of this beloved franchise only happens once a year.
May 11th is right around the corner and that is National Twilight Zone Day, a fun date on the calendar that allows bloggers to share their Top 10 lists, fans to have a reason (as if you really need one!) to dive back into the series and creators the world over to partake in activities all over the internet.
---
For me personally, the thing that makes The Twilight Zone so great is the thought in every episode. Make no mistake, this series is hardly all spooks and creeps.
One of the first episodes I ever watched was "One for the Angels" (season 1, episode 2), about a sidewalk salesman who makes a deal with Death to save the life of a young girl the salesman knows. Ed Wynn, an iconic face in cinema, plays the salesman Mr. Bookman and the episode pulls at the heart-strings shortly before the end credits roll. From then on, I was hooked.
Another touching episode is the well-known "The Night of the Meek" (season 2, episode 11). Starring Art Carney as a department store Santa Claus, the episode is just as heartwarming as It's A Wonderful Life and is truly a must-watch during the Christmas season.
Serling didn't just write about his opinions and morals, he wrote about what he'd seen and lived through personally. Serling rose to the ranks of Private in the US Army. During his three years of duty, Serling was awarded the Purple Heart, the Bronze Star and the Philippine Liberation Medal for his heroism and kept the traumas and aches of war close to the forefront of his mind while writing his beloved series.
In the closing narration for the episode "The Monsters Are Due on Maple Street", Rod Serling says, "It isn't enough for a sole voice of reason to exist. In this time of uncertainty we are so sure that villains lurk around every corner that we will create them ourselves if we can't find them – for while fear may keep us vigilant, it's also fear that tears us apart – a fear that sadly exists only too often – outside the Twilight Zone."
If ever there were a more poignant quote for us as a society, I'm hard pressed to find it.
Happy Birthday to the greatest show in television history.