Quick! What's the best thing about the Halloween season?
Why, shopping for new decor and props and realizing you may miss your next mortgage payment but who cares- that ten foot Beetlejuice sandworm looks AMAZING in the front yard.
Whether you only get your horror spending fix leading up to October 31st or if you drop cash on the odd and macabre all year long, there are plenty of sites you must have bookmarked if you want to even think about considering yourself a true Halloween shopper.
So tonight, as the weekend wraps up and we inch closer and closer to the big day, let's take a look at a few websites where you can get your spooky swag on!
---
Horror Decor specializes in "making every day a living nightmare", starting with delightfully macabre home goods and culminating in perhaps the coolest Horror Buddy pillow ever.
---
Terror Threads is kicking ass and taking names, from T-shirts and trading cards to original posters and phone cases. I didn't even mention the amazing turntable slipmats, especially this one. Hail the Soska sisters!
---
Cryptocurium is a one man operation. Seriously. Jason McKittrick is the dude who eats, sleeps, breathes, bleeds and totally rocks Halloween every second of the calendar year. His shop of handmade horrors feature some of the most beautiful, creepy and downright incredible pieces you'll see anywhere.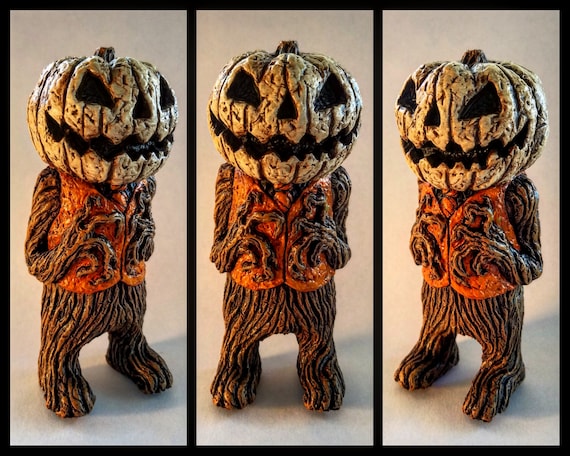 ---
Distortions Unlimited specializes in the most terrifying and awesome haunt props in all the land. If you're looking for something to perch in a corner or be the centerpiece of your own haunted yard, house or Halloween party, this is the site to visit.
---
Perhaps these links are tasty terrifying morsels that simply aren't satisfying your undying hunger for all things horror. How's about a trip to the ultimate horror buffet, the completely epic horror convention, Days of the Dead?
The 2018 Chicago show runs November 16-18 at the Chicago Schaumburg Marriott and has already announced guests Clive Barker, Sid Haig and Bill Moseley among others and promises to be the show of the year yet again.
---
So there's a little run-down of some of my personal favorite places to pick up the newest creepy goodies as well as my all-time favorite horror convention that promises to rock again this year, too.
Do yourself a favor and check out the links, redecorate a room or two and enjoy! It's our time of year, folks!
And in case you want that totally awesome Beetlejuice sandworm, here you go.